The beginning …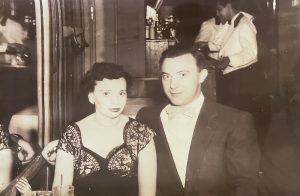 In 1969, Sam and Mary had a vision for a piece of property in Bayside, NY that most had deemed, "unsuitable" to build on.  That dream was to build a small "Motor Inn" to serve their local community..  That vision became the Adria Motor Inn and it was run by Mary, the matriarch of the family.   The Hotel was successful and Mary was able to raise her children with extensive knowledge of the Hotel business.  She put them to work as soon as they were old enough.  With the first property being such a success, the family built a second property right next door in 1980 and called the Adria II.  Over time the properties have changed to keep with the times.  The original Adria hotel became a Ramada in 1989 and a Best Western in 2013.  It remains known as the Best Western Queens Gold Coast today and is a well-respected and successful property. The Adria II stayed an independent hotel and became known as the Adria Hotel and Conference Center which features over 5000 square feet of catering space in addition to their hotel rooms.  With two successful hotels, the family decided that they wanted to continue to grow their hotel portfolio.  
From 1995 to 2019, Samar has continued to grow with the addition of Inn at Great Neck (1995), Four Points by Sheraton, (2005), Viana Hotel and Spa, (2010) and Aloft Delray Beach, (2019).  
It has been important to us that despite this growth, we keep the same family values that started with Sam and Mary. Our main tenets are as follows: We  deeply appreciate our team members and try to make them feel valued each day.  We maintain a high level of customer service that you can expect from each of our hotels regardless of brand and location.  We become an essential part of each community we are located in, participating in many local organizations and hosting their events in our buildings.  We dedicate our time, products and services to benefit our chosen charity the Holocaust Memorial Tolerance Center.